Hilltop Boutique Cattery, a brand new luxury cattery based in Cheshire, required a website that captured both the beautiful surroundings and relaxed atmosphere of its high-end suites.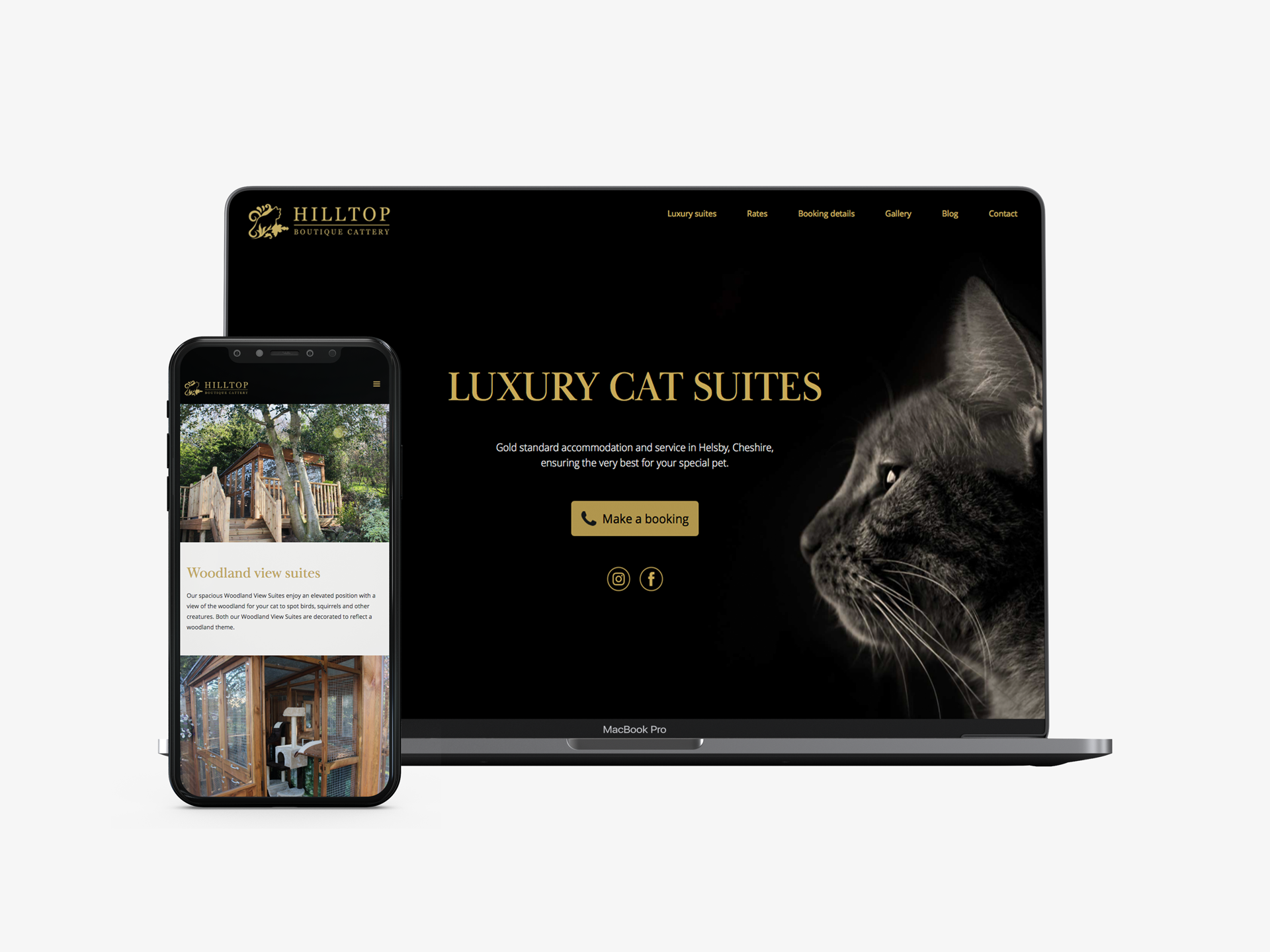 The brief was to produce a site that evoked luxury, helping it to stand out from the competition.
I met Tina, the proprietor, to take note of all the necessary features and learned what her expectations and goals were for the website.
To avoid any delay, I brought in a professional copywriter to assist with the project. The results were impressive and we managed to generate all the web copy in less than a week, allowing us to expedite the project.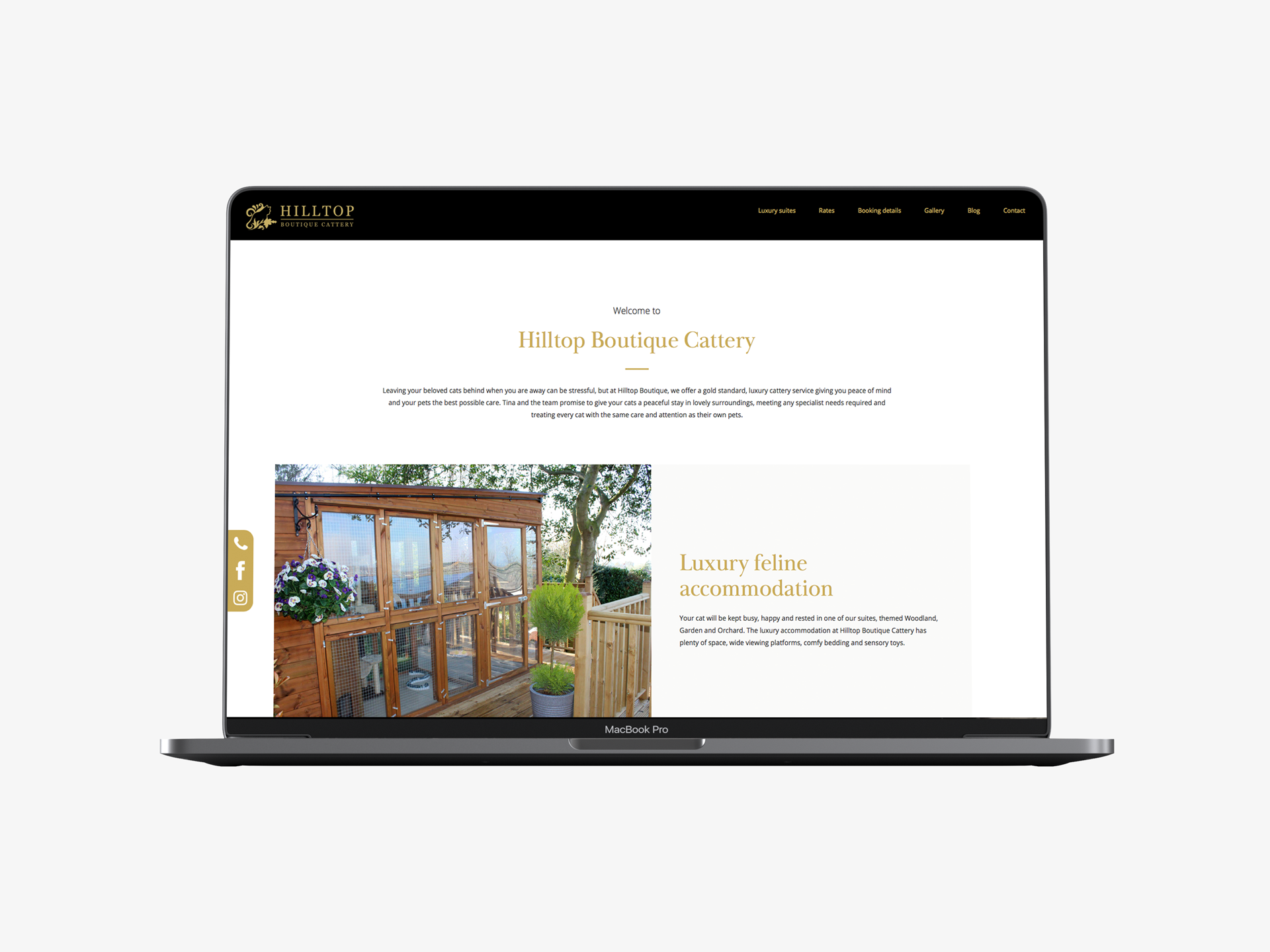 Once the wireframes in Adobe XD and copywriting were completed, the website was developed on Webflow. This enabled us to create a fully responsive website with high-quality, clean code in weeks rather than months. I set up a CMS system so that the client can easily edit or add content, and the site is fully responsive, secure and search-engine optimised. 
The visual identity that I created for Tina will help her establish Hilltop Boutique Cattery as the go-to luxury cattery in her local and surrounding areas. We delivered on the positioning and messaging of the brand, and the client was over the moon with the results.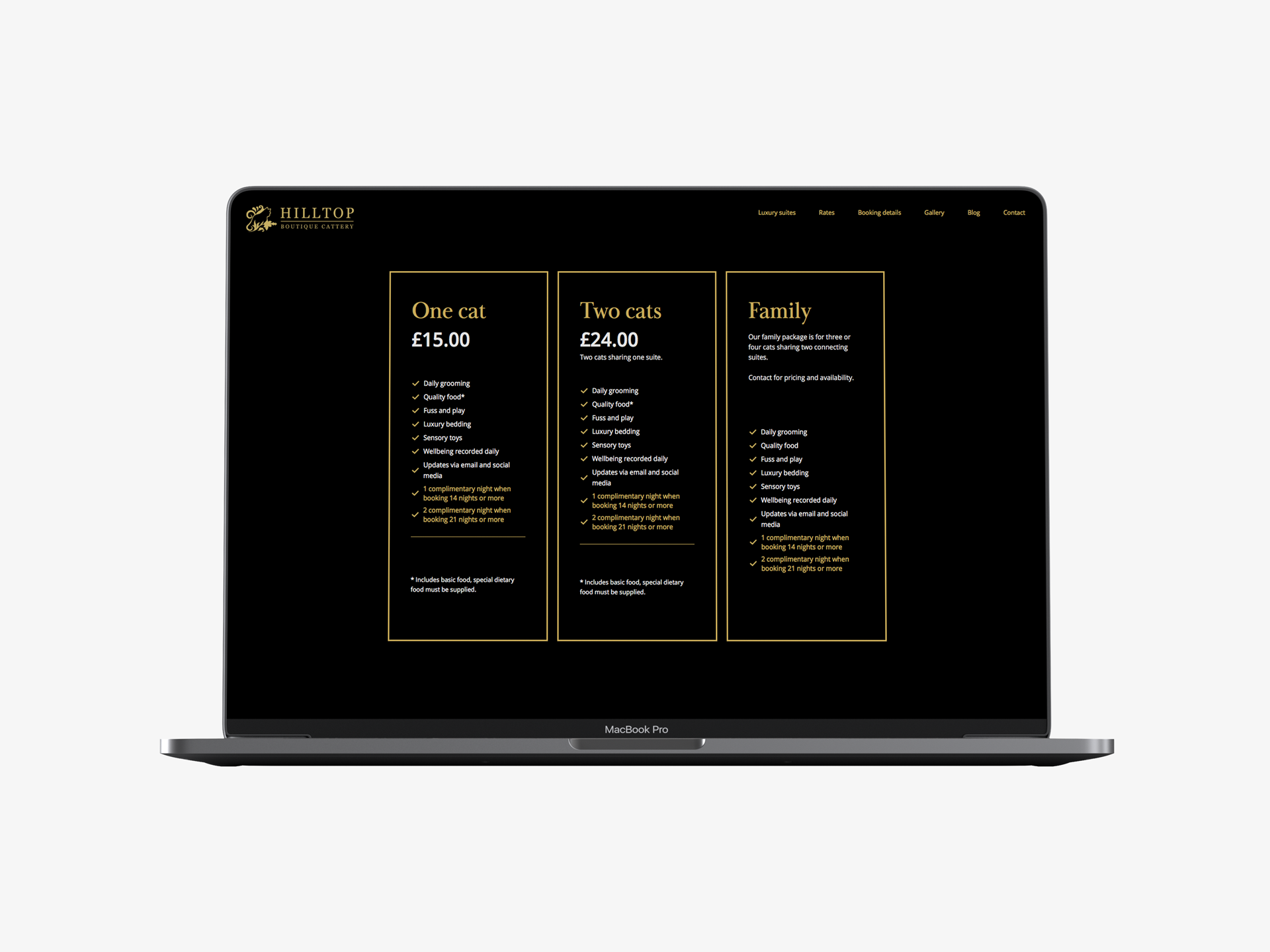 The website was successfully launched a few days before the official launch of the business and enquiries piled in from day one. 
Last but definitely not least, Tina has a luxury and professional brand identity that represents her service and what its values are.